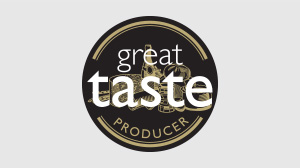 ABP Food Group is proud of its recent success at the Great Taste Awards where the company was awarded seven Great Taste Stars for its beef products. The awards went to Tesco Ireland Finest Fillet Steak, Aldi Ireland Specially Fillet Steak, Tesco Ireland Finest Strip Loin Steak, Tesco Ireland Dry Aged Rib-eye, Supervalu T-Bone Steak, Aldi UK Specially Selected Quarter Pounders and ASDA Extra Special Chateaubriand.
Our Aldi UK Specially Selected Half Leg of Lamb was also awarded a prestigious 2-star accolade.
ABP Eatwell's Finest Goan Curry Bakes and Finest Beetroot and Manchego Pearl Barley Risotto Bakes also received one star. This is testament to the excellent quality meat-free products Eatwell continuously produces and the company's commitment to providing delicious, flavourful meat-free alternatives.
The Great Taste Awards is an annual competition organised by the Guild of Fine Food, which is considered the Oscars of the food industry. It is a symbol and guarantee of great quality food that consumers trust; only the most exceptional products are backed with the Great Taste logo.
Go back