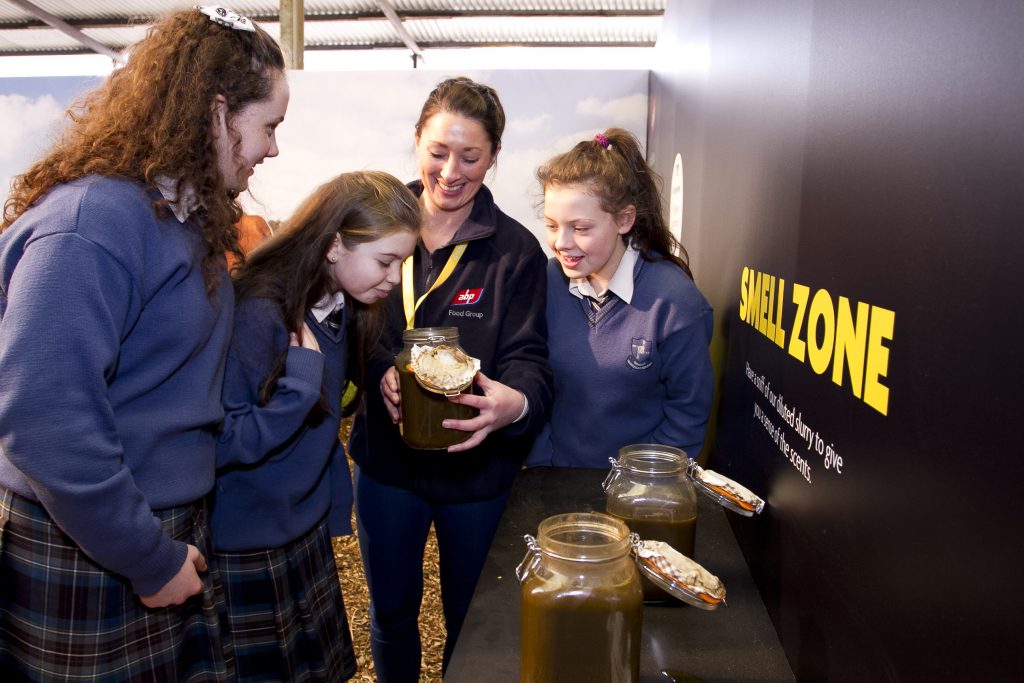 ABP Food Group will promote farm safety at the 2017 BTYSTE event for the third year running. The company's involvement at the exhibition is an important part of its commitment to improve safety and safety awareness on Irish farms.
ABP Food Group are sponsors of a special Farm Safety prize which will recognise projects that have the potential to make a difference when it comes to improving farm safety. The company will also have a farm safety zone at the exhibition where students and visitors will have the opportunity to pledge their support to making farms a safer place. Over 60,000 people are expected to visit the popular annual exhibition over three days next month.
Speaking about ABP's involvement with the exhibition Seamus Banim, Group Director of Communications, said: "The facts speak for themselves, over 2,000 people are seriously injured on Irish farms every year and 183 people have lost their lives through farm accidents since 2008. As a leading agri-business, safety on farms is a very important issue for us and we are fully committed to driving change in this area. At BTYSTE, we want to create awareness of farm safety and empower young people, particularly those from rural backgrounds, to advocate for change on farms throughout the country. We look forward to meeting and engaging with thousands of potential young farm safety ambassadors during the event."
ABP Food Group has also partnered with Macra Na Feirme's "Safe Agri Skills" programme which will offer people working in agriculture the opportunity to complete a suite of short training courses in relevant areas around farm safety. It is the only course of its kind in Ireland, covering basic awareness and the major causes of accidents in agriculture.
To follow the BTYSTE ABP Safe Farms Now stand, go to Twitter and Instagram using the hashtag #safefarmsnow.
Go back